Welcome to Our Pre-School/Playgroup
OFSTED Registered                        Registered Charity Number 1096958
Thornton Hough Pre-School/Playgroup is located in the beautiful , picturesque village of Thornton Hough with close network links to the M53 and A41. The Pre-School is located next to Thornton Hough Village Hall where we have a lovely indoor and outdoor area. With our close proximity to the village we are able to enjoy walks around Thornton Hough and the children are able to grow fruit and veg on our village allotment.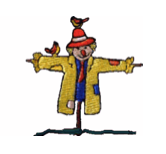 We hope you will find the information contained in our website interesting and informative. When you have read the information here why not arrange an appointment to see the Pre-School for yourself. Please telephone us and a member of staff would be only too pleased to arrange a mutually convenient time for you to visit. We feel the best way to find out about our Pre-School is to actually visit during a session, chat to staff and see for yourself our happy, caring and stimulating environment.
We look forward to seeing you soon.